South Australian company 11point2 announced the opening of its expanded presence at Lot Fourteen this week as a result of a collaboration between the company and DTEX Systems, RAA and Space Machines Company, and MITRE Corporation, a globally leading cyber organisation headquartered in the US.
The company's new tenancy, taking out a whole floor in Lot Fourteen's TechCentral Building, will be equipped with the latest state-of-the-art facilities and technology to support its growing operations. The move to Lot Fourteen is aimed at taking advantage of the proximity benefits offered by the globally leading innovation district. With space for up to 84 people, 11point2's new workspace is designed to foster creativity, productivity, and collaboration amongst the team and tenants on this floor.
George Freney, co-founder of 11point2 said at the opening: "We are excited to be collaborating with leading and growing local and international companies to open our new office at Lot Fourteen. The move is part of our commitment to growing our presence in South Australia whilst delivering exceptional service to our clients. We look forward to continuing our work with our partners in this new space."
RAA's, chief executive officer, Nick Reade, said the organisation was thrilled to be securing a presence in one of Adelaide's leading hubs for innovation, entrepreneurship, research, education, culture, and tourism.
"Innovation has been in our DNA since we were founded by a group of motoring enthusiasts in 1903 – and we're continuing to lead the way. Joining the Lot Fourteen community will make it even easier for us to connect with industry and government to trial new ideas, share learnings, advocate for the long-term sustainability of our state and deliver better services for our 800,000 members."
DTEX Systems' Co-Founder Chris Nillissen said Lot Fourteen was fast becoming a leading innovation hub for companies that are driven to collaborate and make a difference.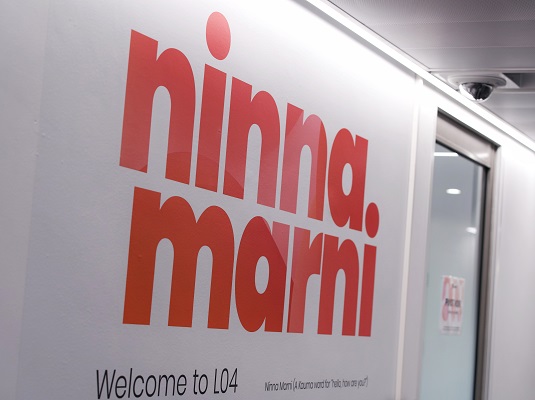 "DTEX is proud to be part of the thriving cybersecurity ecosystem at Lot Fourteen alongside the Australian Cyber Collaboration Centre, Defence Science and Technology Group and others. We value the joint ethos in bringing the workforce of the future to life, as we continue to grow our presence at Lot Fourteen and form strategic partnerships with other companies operating beyond the realm of cybersecurity. Our expansion within Lot Fourteen will provide new opportunities for collaboration and innovation within this vibrant ecosystem."
Rajat Kulshrestha, CEO of Space Machines Company said: "We are thrilled to launch our new office space in this globally leading innovation precinct, which marks a significant milestone in our mission to expand our presence in South Australia and provide Australia's leading in-space logistics services. This new office space will serve as a launchpad for our future growth and will enable us to establish our mission control to manage our satellite infrastructure once launched, making us well-positioned to deliver unparalleled sovereign in-space servicing and logistics capability."
The collaboration between the organisations will foster innovation and growth, with the shared facilities and technology offering endless possibilities for collaboration and advancement.
11point2 join companies moving into TechCentral: Commonwealth Bank, Southern Launch, Verscent, Teamgage, Convergen and HutSix as newly refurbished floors have been released with more information here.