NASA head visits Australian Space Agency
In a continuing sign of the close co-operation between Australia and the United States, NASA Administrator Bill Nelson and Deputy Administrator Pamela Melroy visited the Australian Space Agency recently, in the first visit of a sitting NASA Administrator to Australia since 2014.
To mark the visit, Federal Minister for Industry and Science, Ed Husic, announced $8 million in grant funding to two successful Australian consortiums under the government's Moon to Mars Trailblazer initiative – to design early-stage prototypes of a semi-autonomous rover.
The rover, which aims to launch by 2026, is part of the NASA Moon to Mars mission, which will be a major step towards a sustainable human presence on the Moon; and supporting future missions to Mars. Lot Fourteen tenants Inovor Technologies and Saber Astronautics are partners in the consortium that will be working on this trailblazing initiative.
First Australian woman to be trained as an astronaut
History has been made with Katherine Bennell-Pegg, Director of Space Technology at the Australian Space Agency, to be trained as an astronaut by European Space Agency. Bennell-Pegg will be the first Australian woman to go through training as an astronaut by an international space agency.
As a space systems engineer with over 12 years' experience, Ms Bennell-Pegg has studied and worked across six countries on human spaceflight missions and technologies, the International Space Station, debris removal concepts, scientific, earth observation and space exploration missions.
She's now in Germany for astronaut training and will complete her intensive training in mid-2024.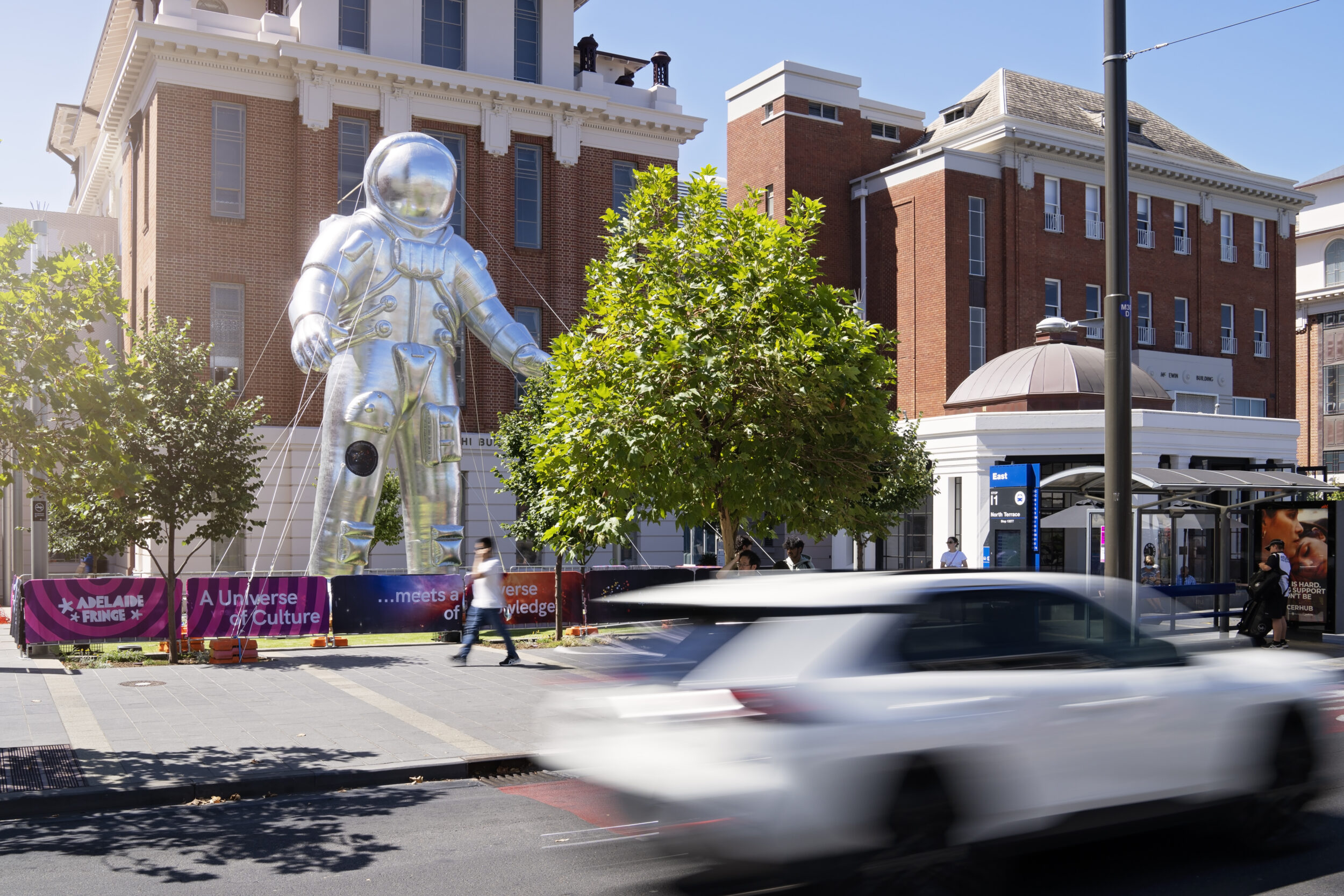 Inovor and Neumann Space team up 
The potential to significantly disrupt the way satellite propulsion is done today has moved one step closer, thanks to a new collaboration between two Lot Fourteen companies.  
In-space electric propulsion developer Neumann Space and defence tech company Inovor Technologies have developed the first Australian-designed and made electric propulsion product qualified for integration on a satellite.
This new partnership will complete delivery of a platform ready for spacecraft integration and launch via satellite for domain awareness, Earth imaging, communications, climate science, AgTech and scientific experimentation.  
The weather forecast for water quality
Lot Fourteen-headquartered SmartSat CRC is the foundational partner of AquaWatch Australia, CSIRO's mission to deliver a world first ground-to-space water quality monitoring system for Australia and the globe. 
AquaWatch will provide near real-time updates and predictive forecasting – a weather service for water quality – once fully operational by 2030. Using an extensive network of Earth observation satellites and ground-based water sensors, it will support better water quality management, with early warning of harmful events such as toxic algal blooms, blackwater and runoff contamination.
The system will also increase the resilience of Australian communities who depend on water, as well as improved outcomes for our natural environment after events like bushfires and floods. CSIRO and SmartSat CRC are bringing together research, government, and industry with an initial co-investment of $83 million to design and develop the mission; which will have direct benefits for the development of the Australian space industry, particularly the satellite technology supply chain – from the manufacture of spacecraft, right down to the development of new remote sensors.
Read more stories like this on Lot Fourteen's free and newly launched Boundless Magazine.