Collaboration is at the core of Lot Fourteen's success.
The same can be said for The Circle – First Nations Entrepreneur Hub, located within the Lot Fourteen innovation district, whose key purpose is to provide First Nations entrepreneurs and businesses with support and advice.
Now with 180 First Nations business members, The Circle has been instrumental in creating tangible collaborations for South Australia's First Nations business sector.
This is exactly how two recent projects came to life, resulting in physical retail spaces in well-known South Australian locations.
A direct outcome of The Circle's First Nations Business Showcase, the City of Holdfast Bay and Amplified Beauty Australia – an Indigenous owned, luxury cosmetics business founded by Shahna Smith and member of The Circle – have partnered to showcase South Australian based First Nations products and services on Glenelg's foreshore.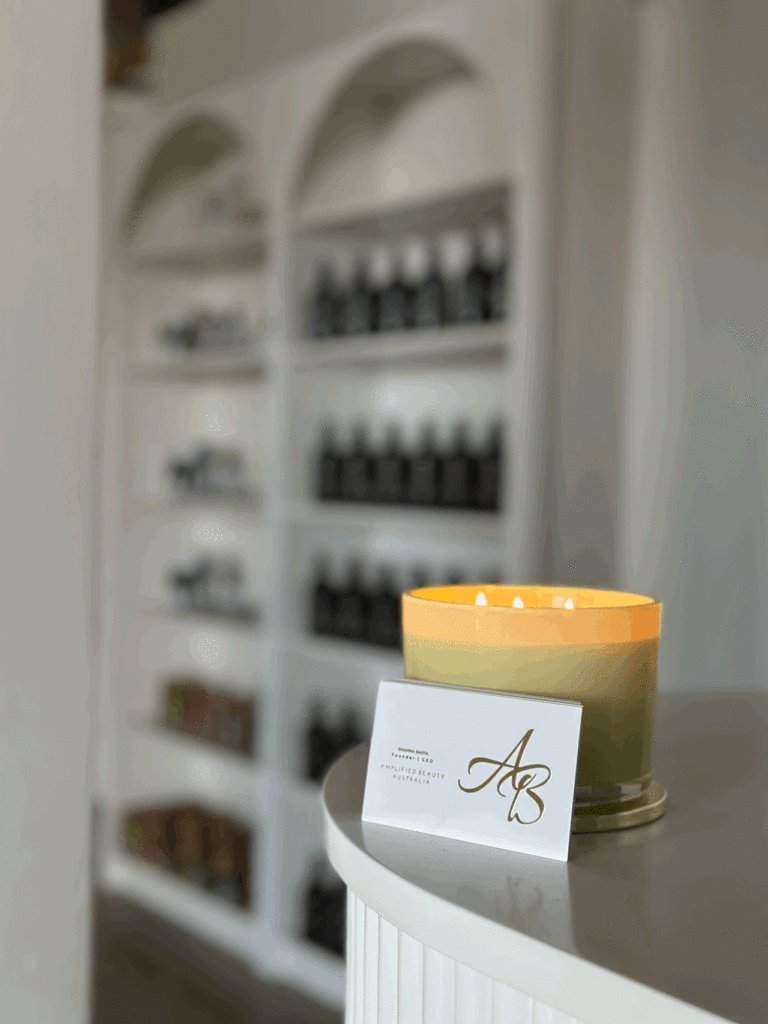 Amplified Beauty have collaborated with eight other members of The Circle – stocking only First Nations products in the pop-up; highlighting product diversity and awareness of the sector, further encouraging First Nations retail and tourism trade.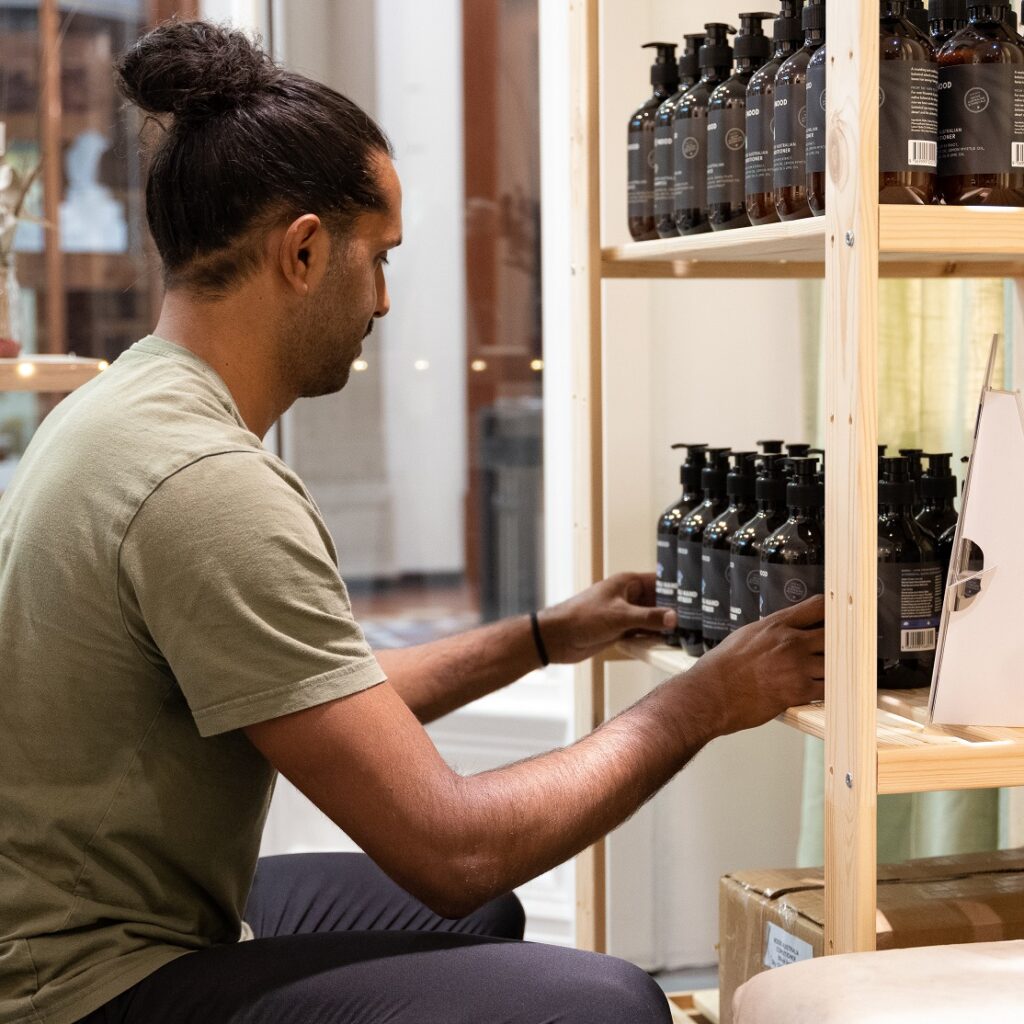 Collaborating First Nations businesses include Ochre Dawn Creative, Ngarrindjeri Dreaming, Sun Sea Clay, and Nood Australia; along with regional businesses Pundi Produce, Diramu, Parnbandila, and Cutch – bringing the South Australian regions to retail on the foreshore.
Make-up artistry and hair styling are also on offer at the pop-up, with Amplified Beauty extending day-leasing opportunities for other Aboriginal businesses.
And with products ranging from handmade culturally inspired bespoke ceramics, to cruelty free and vegan luxury liquid-to-matte lipsticks; and products incorporating organically grown Australian native fruit, vegetables and herbs – the pop-up space is, as Shahna Smith would say, 'culturally dominant' and bound to be a major success being located right on the esplanade.
In the lead-up to opening the pop-up, The Circle provided business support across a number of areas including Expression of Interest assistance, referral to legal support and advice, information sessions, and support for trouble shooting. General assistance and guidance will continue to be provided to all parties across the life of the leases.
In addition to the Glenelg pop-up space, The Circle connected member Nood Australia – Native Indigenous Australian cleaning and skin care business founded by Ngarrindjeri and Kaurna man Anthony Wilson – to strategic collaborator, Renew Adelaide; resulting in a lease agreement secured for a retail space in Rundle Mall's Regent Arcade.
Supported by Renew Adelaide, a non-for-profit organisation that activates vacant spaces in the CBD with unique ventures via a flexible rent-free model, the retail space will showcase Nood's Yarta skincare range, incorporating body wash, body lotion, shampoo and conditioner – featuring eucalyptus, Kakadu plum extract, wattleseed oil and lemon myrtle extract.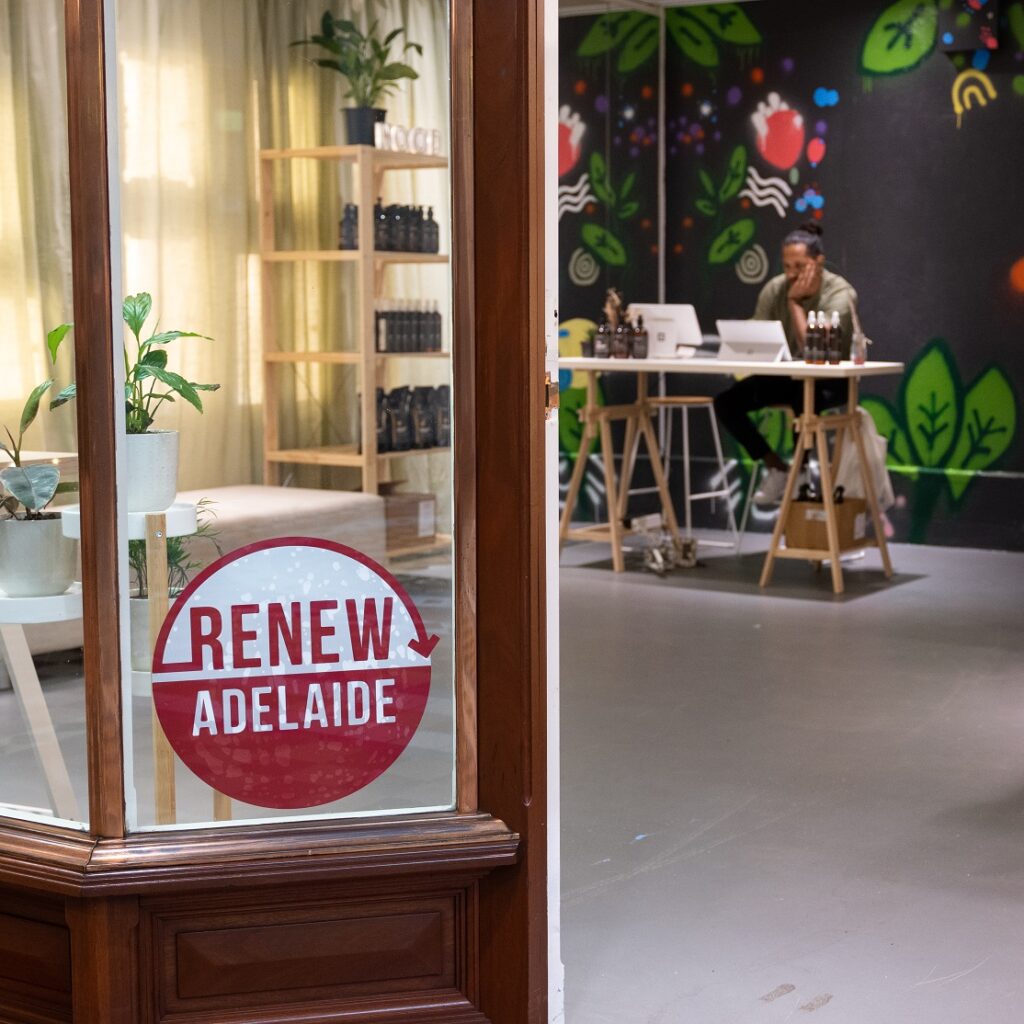 Along with their Wardli home care range, including dishwasher detergent, and bathroom, surface, glass and floor cleaners.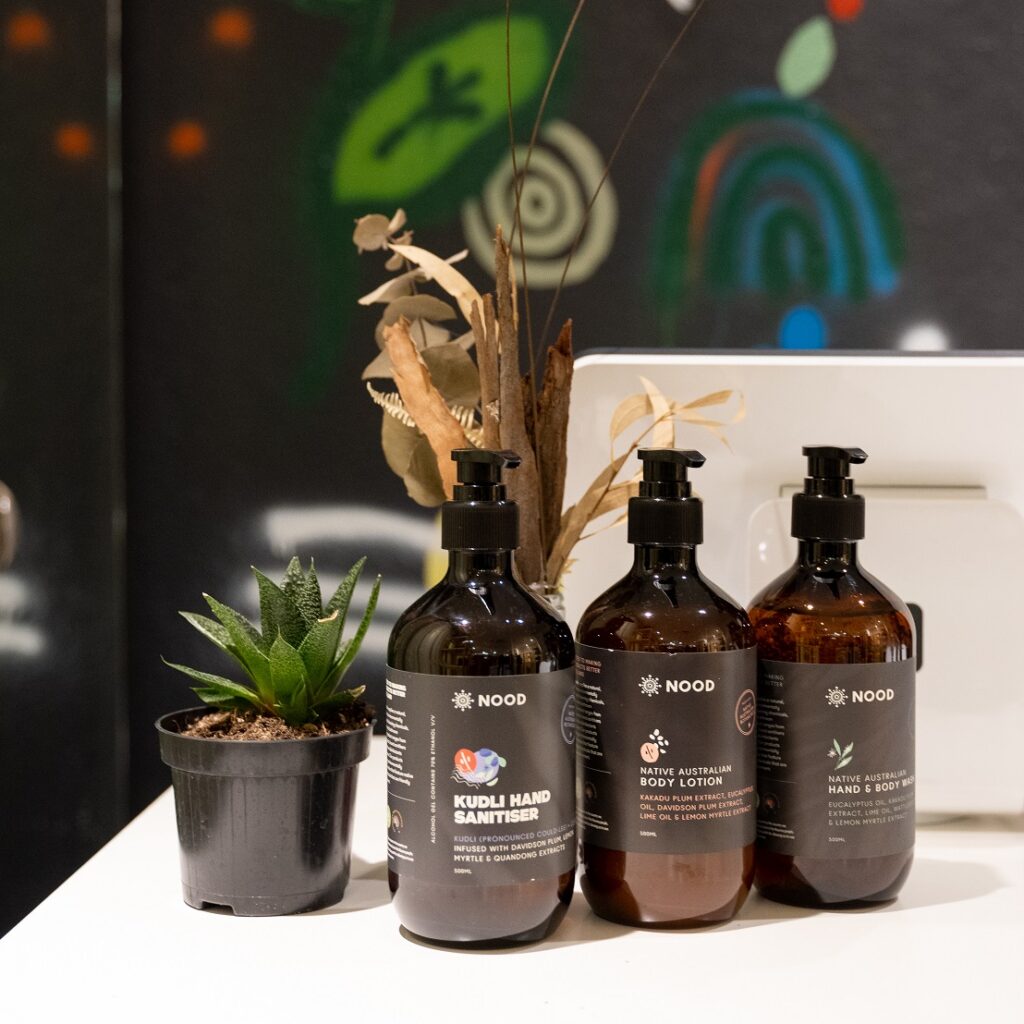 This is one of many opportunities underway that The Circle has played a role in facilitating with Renew Adelaide, to activate First Nations business presence in the CBD.
📸 Amplified Beauty Australia and Renew Adelaide