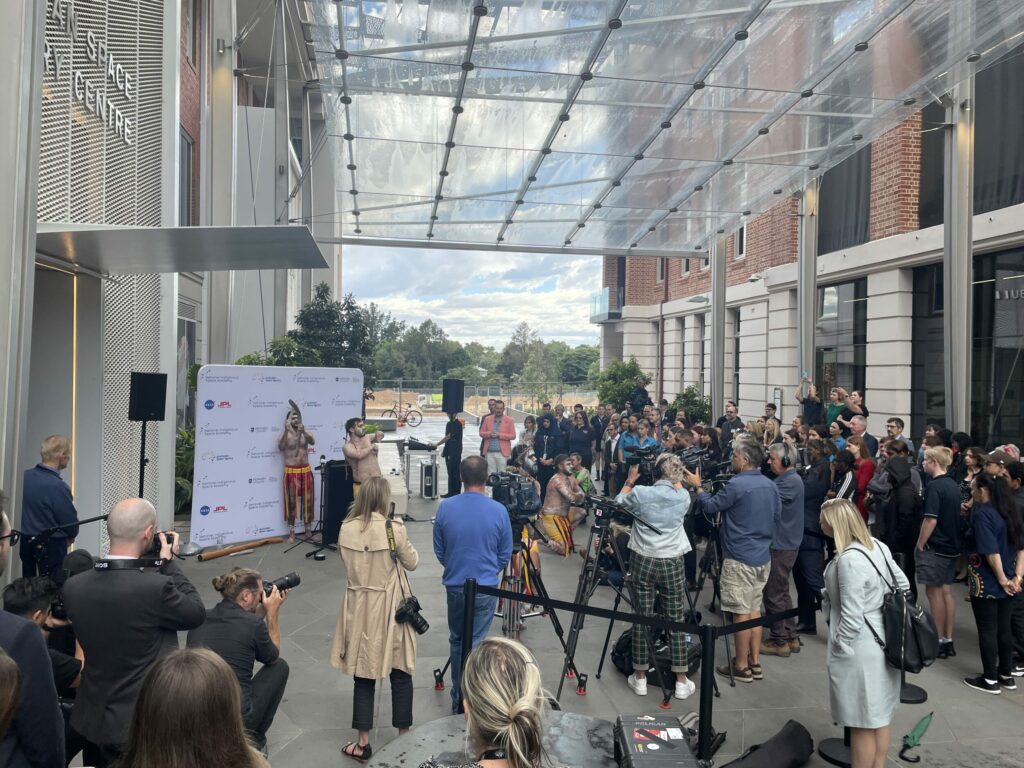 Launched at Lot Fourteen this week, as part of the NASA Administrator's visit to Australia, the National Indigenous Space Academy (NISA) will see up to five students studying in STEM fields travel to NASA's Jet Propulsion Laboratory (NASA JPL) in California for a 10-week full-time summer internship program.
The selected undergraduate or postgraduate students will attend a "Space Bootcamp" prior to their departure focused on aerodynamics, robotics, astrophysics, planetary science, engineering, computer and earth sciences, as well as past and current space exploration missions they will be exposed to at NASA JPL.
As part of their internships, the students will be partnered with a NASA JPL scientist or engineer mentor and complete projects outlined by their mentors while also contributing to NASA JPL missions.
The program will create a pathway for Indigenous students to participate in NASA JPL projects such as robotics, robot perception control, path planning and Artificial Intelligence.
NISA is being delivered by Monash University but will be open to eligible Indigenous students from all Australian universities.
Minister for Industry and Science Ed Husic said, "The Australian Government is committed to creating opportunities for all young people, including First Nations Australians to have rewarding careers in the fields of science, technology, engineering and mathematics (STEM).
"The National Indigenous Space Academy will help students develop knowledge and skills that will open up a new world of career opportunities."
Minister for Indigenous Australians Linda Burney said:
"Aboriginal and Torres Strait Islander Australians have so much to offer the world of science and technology and I hope the students who take part in this program are inspired.
"I look forward to seeing the National Indigenous Space Academy help develop future space leaders."
Head of the Australian Space Agency Enrico Palermo said, "The Australian Space Agency proudly celebrates Indigenous Australians as the world's oldest astronomers but they are also critical to our present and future as we look to do space in a uniquely Australian way.
NASA Administrator Bill Nelson said, "The missions of tomorrow will be sparked by the accomplishments of today. As we usher in a new era of space exploration, our nations must continue eroding barriers that limit opportunities and instead support future explorers to reach their full potential."
For more information on the National Indigenous Space Academy visit: https://www.monash.edu/it/nisa/_recache