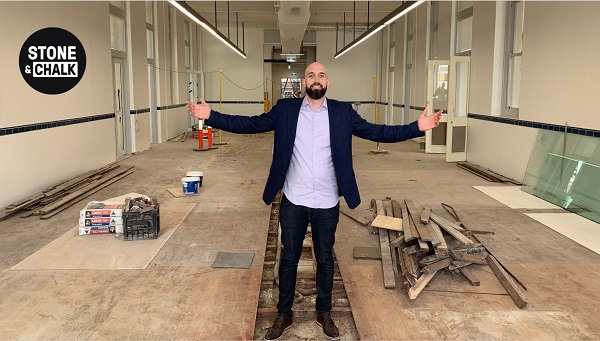 Adelaide is another step closer to becoming the start-up capital of Australia, with the announcement by Premier Steven Marshall today of the operator of the Startup Hub at the Lot Fourteen innovation and ideas neighbourhood.
He announced leading start-up ecosystem builder, the not-for-profit organisation Stone & Chalk, as the operator and anchor tenant of the hub. Stone & Chalk will help businesses in the Lot Fourteen hub to successfully commercialise and scale new ideas.
After just three years of operations, Stone & Chalk now houses over 680 entrepreneurs from more than 140 start-up businesses at hubs in Sydney and Melbourne. The start-ups have collectively attracted more than AU$330 million in capital investment.
"Lot Fourteen is part of the Liberal Government's commitment to accelerating the growth of start-up businesses and making South Australia the nation's unrivalled start-up capital," said Premier Steven Marshall.
"Securing Stone & Chalk as the strategic innovation partner is a huge coup for our state as we forge ahead with our ambition to build the state's entrepreneurial ecosystem and further develop the culture of entrepreneurship in South Australia.
"The start-up hub at Lot Fourteen will help foster and support innovators and entrepreneurs to achieve their goals in high-growth industries including cybersecurity, defence, space, artificial intelligence, big data analytics, creative industry technologies and robotics.
"We unashamedly want to encourage more locals to build their careers and pursue their ambitions and ideas right here in South Australia — and we confidently believe that our state provides an ideal environment to do exactly that," the Premier said.
Minister for Innovation and Skills David Pisoni said the hub would attract entrepreneurs and start-ups looking to commercialise products and scale up quickly into national and global markets.
"In the very near future, the start-up hub will feature up to 650 workspaces as well as conference rooms, event facilities and meeting spaces designed to promote collaboration," Minister Pisoni said.
"The state government appointed Jim Whalley as Chief Entrepreneur with an Entrepreneurial Advisory Board to help create an environment that will give people with imagination and passion the opportunity to bring ideas to market and build global businesses.
"Through our Future Industries eXchange for Entrepreneurship (FIXE) strategy, we will help create the right culture, improve the capability and mobilise the capital required to make South Australia a global leader in entrepreneurship."
Mr Whalley said the Lot Fourteen hub would give entrepreneurs, start-ups and scaling businesses in South Australia's growing innovation ecosystem access to corporate customers, networks, mentors and investors to take their ideas to commercial success.
He said it would be strongly connected to other co-working spaces and innovation hubs across metropolitan Adelaide and regional South Australia.
BACKGROUND
Lot Fourteen is at a prime CBD location, neighbouring university campuses, commercial businesses, the East End entertainment precinct and Adelaide's famed Botanic Garden and city parklands. It is on the site of a former major public hospital, which is being transformed into an innovation and ideas neighbourhood by Renewal SA on behalf of the Government of South Australia.
Start-up and scale-up businesses, investors, accelerators and professional service providers can express their interest in leasing space or providing services at the hub by visiting Stone & Chalk.