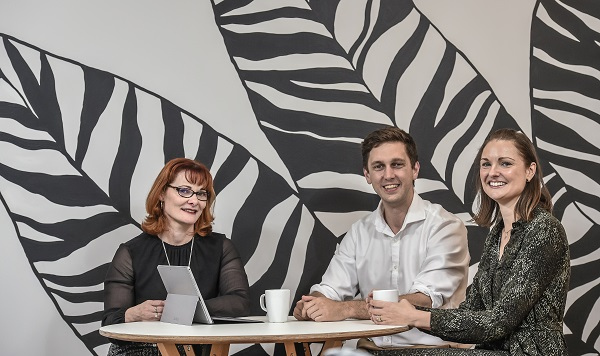 Forward-thinking businesses Presagen, Life Whisperer, Defence Teaming Centre, Convergen, JumpgateVR, and Artisan Post Group will continue their important work in artificial intelligence, defence, media and creative industries at Lot Fourteen.
Renewal SA Acting Chief Executive Mark Devine said Lot Fourteen is well underway in becoming the state's pinnacle in attracting dynamic businesses, and achieving Lot Fourteen's vision as an innovation neighbourhood.
"Lot Fourteen is the epicentre of South Australia's high-tech future industries, and driving jobs in some of the world's fastest growing industries like artificial intelligence, defence, media and creative industries," Mr Devine said.
"Future industries like these located at Lot Fourteen will play an important role in our state's economy."
Presagen Co-Founder and CEO, Dr Michelle Perugini, said they partner with medical institutes to co-create web-based medical imaging software for specific diagnostic problems which can delivered at scale and at low cost.
"Presagen's first product is Life Whisperer that uses artificial intelligence (AI) to assist clinicians to select viable embryos in IVF, and to ultimately improve outcomes for couples wanting to have children," Dr Perugini said.
"Life Whisperer is delivered to clinics via a scalable web-based tool and can be easily accessed on-demand by any clinic globally, which will improve outcomes for patients globally.
"We are excited to move into the Lot Fourteen innovation neighbourhood. Lot Fourteen is a unique opportunity for us to connect with a broad ecosystem of innovators, entrepreneurs, academics, and more advanced businesses in emerging technology sectors."
Defence Teaming Centre CEO, Audra McCarthy, said: "We support an innovative and sustainable Australian defence industry by helping industry to continually evolve to meet the needs of defence.
"Our role at the Defence Teaming Centre is to connect members, assist with developing their capability to work in defence industry, and advocate on their behalf.
"We are excited to be part of the new innovation hub at Lot Fourteen, and being based in the thriving heart of an innovation neighbourhood enables us to collaborate with the Defence Landing Pad, as well as provide additional support for companies wanting to establish a presence in South Australia to explore opportunities in the defence and space sectors."
New tenants, Convergen, JumpgateVR and Artisan Post Group, specialise in virtual reality, media and creative industries by using industry leading techniques.
Convergen Managing Director, Anton Andreacchio, said their aim is to continue to push the boundaries of best practice and use new technology to challenge what's possible, including interactive virtual reality for major infrastructure works.
"We are working across a range of industries to explore the new worlds of virtual reality and the value it can bring," Mr Andreacchio said.
"The technology is happening — the hard part is understanding where it fits and how to use it to bring value, rather than getting caught up in the gimmick.
"Lot Fourteen is exciting for a lot of reasons, we love the vision for the site, and really wanted to contribute from a creative industries perspective, but what we've found is it's not just about the future, it's about the now. There's already a fantastic sense of community and collaboration, and we're really energised to be a part of it."
Lot Fourteen focusses on the fast growing, deep technology sectors of defence and space, cyber security and blockchain technology, artificial intelligence and machine learning, and immersive media and creative technologies.
Lot Fourteen is home for entrepreneurs, global businesses, scale-ups and research and industry organisations, including the new Australian Institute of Machine Learning and Australian Space Agency, which will both open their headquarters later this year.