Almost 100 First Nations businesses from across South Australia came together on 27 October at the Adelaide Entertainment Centre to exhibit at the First Nations Business Showcase (SA) – the largest event of its kind in South Australia to date.
Presented by The Circle – First Nations Entrepreneur Hub based at Lot Fourteen and officially opened by The Hon Kyam Maher MLC, Minister for Aboriginal Affairs, the well-subscribed event saw over 1,200 attendee registrations.
Held during Indigenous Business Month, the showcase highlighted First Nations entrepreneurs and businesses achieving success; offering a platform to engage directly and witness how First Nations businesses can provide goods and services in supply chains, and across small, medium and major projects.
Exhibiting First Nations businesses took the driver's seat to show off what their business was all about – their journey, expertise, products and services; engaging directly with a variety of buyers from across industry and government with current and future opportunities.
The Showcase celebrated a diverse selection of businesses from sectors including professional and cultural services; health and wellbeing; native produce, hospitality and tourism; civil and construction; and workforce solutions.
There was a genuine desire to connect and do business across the day, with early reports of successful outcomes rolling in.
Lot Fourteen State Project Lead, Di Dixon, welcomed the showcase as a celebration of Australia's first entrepreneurs.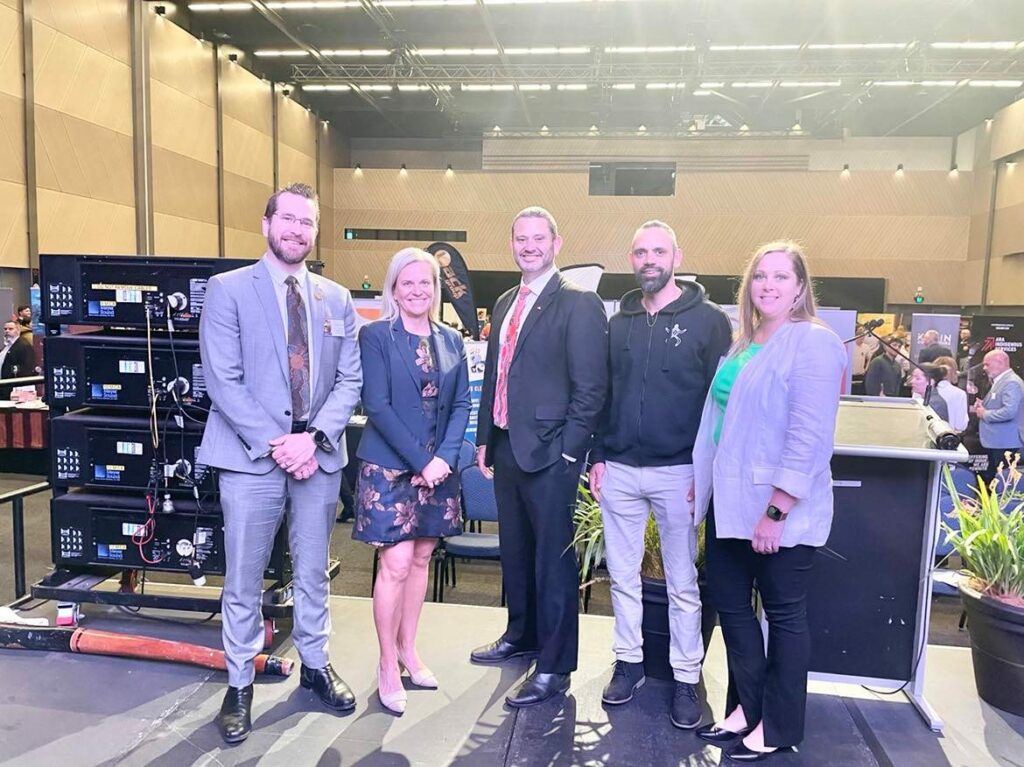 "The level of innovation and ingenuity coming from this sector is impressive across industries like defence and legal consultancies, to marketing agencies and cosmetics companies," Ms Dixon said.
"Procuring services from South Australian businesses is about supporting our state and creating local jobs with social outcomes."
Attendees also had the opportunity to network with The Circle team, along with The Circle's network of business support partners.
Operations Manager for The Circle, Kelly May, said anyone across industry or government procuring goods or services should be considering First Nations businesses.
"By engaging with the showcase, attendees had the opportunity to consider first-hand how they could incorporate First Nations businesses in their existing and future business opportunities," Ms May said.
"Engaging First Nations businesses to fulfil business needs is a practical way to demonstrate your commitment to South Australia's First Nations community and reconciliation more broadly."
Industry and government agency staff who missed the opportunity to engage with South Australia's diverse First Nations business sector at the Showcase, can connect in through The Circle – First Nations Entrepreneur Hub; a single point of contact to assist you in matching procurement opportunities.
SHOWCASE OUTCOMES
QUOTES FROM EXHIBITING BUSINESSES
"We expect to gain over $1.2 million in business directly related to this Showcase"

"We gained 500+ pre-orders for our new Christmas products in collaboration with other Indigenous Business, gained stockist leads, and $500 in direct sales"

"I gained a contract with a large South Australian supermarket chain"

"We connected with a world-leading resource company and are in the process of onboarding with them"

"I was given the opportunity to write content for branding of large corporate entities"

"We were able to collect over 50 new email contacts, and we have already had 3 meetings with businesses discussing opportunities"

"I was able to make a number of bookings on the day, and now have bookings up until December"

"We are booked for months, all of our business came out of the Showcase"

"We received 30 bookings on the day"
For more information on The Circle, visit: www.thecircle.sa.gov.au